Scale-eating cichlids: from hand(ed) to mouth
Journal of Biology
2010
9:11
Published: 24 February 2010
The twisted smiles of left- and right-bending scale-eating cichlids (Figure
1
) have achieved near-legendary status among evolutionary biologists since their explosion onto the scene in 1993 [
1
]. As more data have accumulated, though, the story has become both more interesting and decidedly more puzzling. Two recent papers, by Stewart and Albertson in
BMC Biology
[
2
] and Van Dooren
et al
. in
Evolution
[
3
], add valuable new perspectives, including the exciting possibility that handed behavior may amplify mouth asymmetry during growth. But these and other studies also raise important questions about this textbook case of frequency-dependent selection.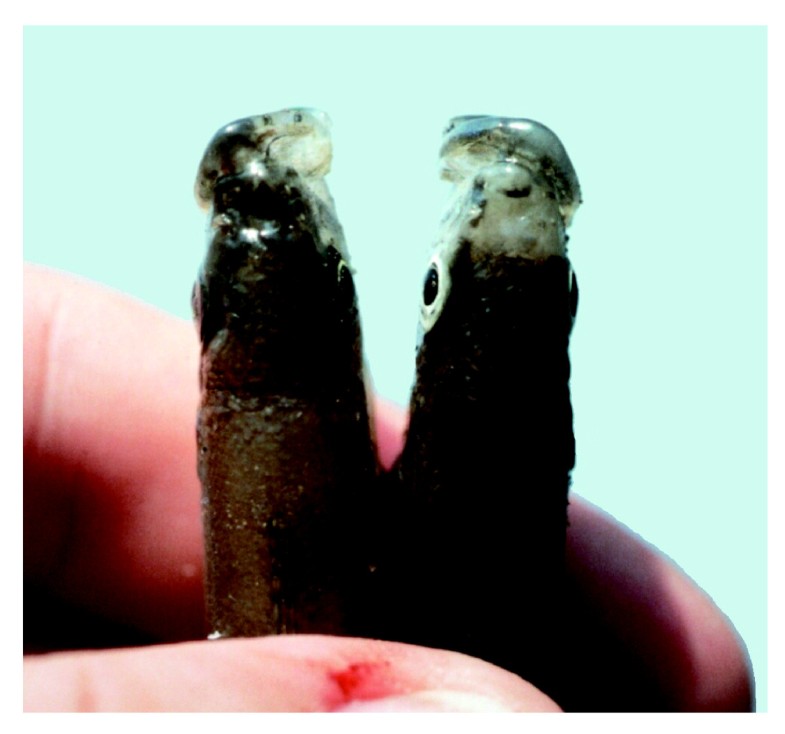 The original story [1] is inescapably seductive because it 'makes sense' and is easy to tell. Perissodus microlepis is a specialized scale-eater from Lake Tanganyika that nips scales off the posterior flanks of larger prey fish. Their mouths bend to one side of the head, which allows them to strike from a more posterior orientation that makes them less visible to intended victims. Mouths bend to the right in some individuals and to the left in others, and a single locus, two-allele polymorphism is thought to control the direction of mouth-bending, with right bending being dominant. Finally, frequencies of right- and left-bending individuals appear to vary cyclically around 50:50 over time, as if negative frequency-dependent selection were maintaining this polymorphism. So, the logic goes, when right-bending individuals become more common, potential victims are thought to become more watchful of their left sides, thereby increasing the feeding success and therefore the fitness of the rarer, left-bending individuals. It's a lovely package.
But puzzling results regarding the extent of mouth bending in adults and juveniles, and its genetic basis, have emerged from several subsequent studies. So the real story may not be so simple.
(1)
Systematics and Evolution Group, Department of Biological Sciences, University of Alberta, Edmonton, AB, T6G 2E9, Canada
© BioMed Central Ltd 2010